First....I hope this is the right forum. There aren't many subforum areas, so I'm guessing this is the place for newbie questions.
I'm new to FreeCommander. From what little I see, I think this could be an awesome program. I'd like to replace Windows Explorer with it, but have a few questions about features I'm used to in Windows Explorer.
Taskbar Preview:
In Win Explorer, if I have many different folders open at the same time (and I *always* do), I've got it set so that it lumps them together in the taskbar and then I can click the one taskbar entry for Windows Explorer and it pops up with all the different folders I have open.
Something like this: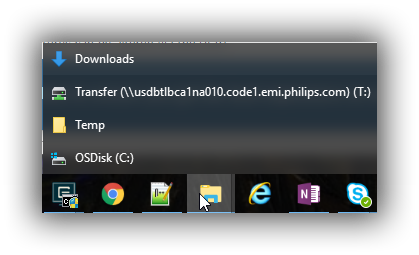 Is there a way I can get FreeCommander to do replicate this behavior?