FreeCommander Build 796 64-bit donor
Observed random glitches/artifacts:
1. Select multiple thumbnails by shift+mouse (or by ctrl+A)
- When selecting multiple thumbnails, their labels are are not properly highlighted by the blue background color (background is randomly omitted in lables).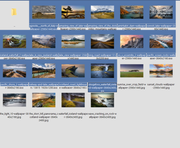 2. Deselect all thumbnails or select another thumbnail(s)
- After deselecting thumbnails, many of their labels still have the blue selection background visible even when not selected.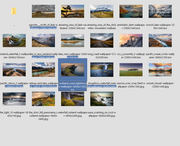 Note: I think it would look nicer if the whole tiles (including label rectangle) were highlighted by the background color, so there wouldn't be any empty spaces between & around the labels and thumbnails.
Settings: