Hey Marek,
thanks for incorporating exiftool into Quick View/ Viewer. I like the fact, that I can access the metadata from a large number of various file types now.
I have a question regarding activating and deactivating metadata viewing.
If an image file is being displayed in the viewer (one config for both viewers, opens quick view in other pane)
I can right click on the display of the viewer and receive a context menu, where I can activate/deactivate metadata display.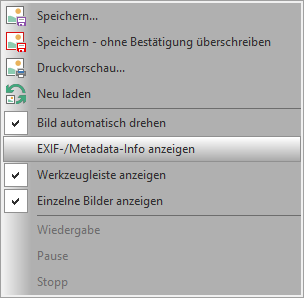 If I am viewing any other type of file, this context menu is not presented. I have tried combinations of shift / Ctrl / Alt + right mouse click and the context menu doesn't change.
Is there any other method to toggle between viewing with and without metadata information?
Best regards,
FreeCommander XE 2021 Build 844 64-bit donor
Windows 10 Pro 64-bit Version 20H2 Build 19042.804